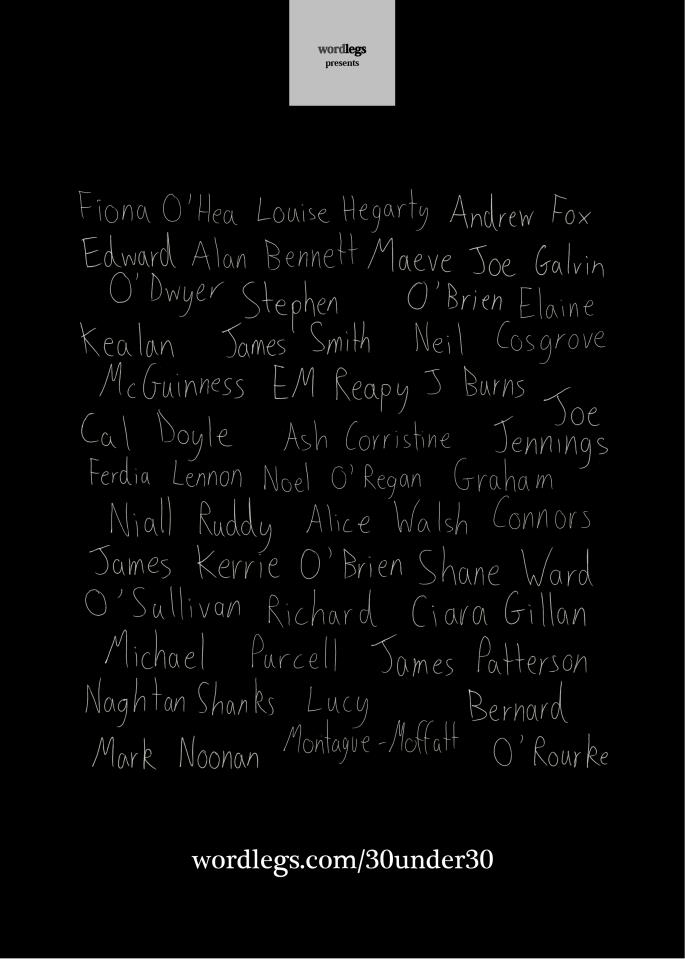 Image courtesy of Cathal Sherlock at Wordlegs
Last Tuesday i went along to the launch of an ebook 'wordlegs presents: 30 Under 30'. The initiative of Elizabeth Reapy who is a writer herself hailing from Mayo. Mayo to me looks pretty much exactly the same as Lord of the Rings so i'm inclined to think people from there are more magic and better than average Irish people. If you want to subscribe to this theory (it doesn't involve any newsletters, not that kind of subscribe) then you may think Elizabeth more magic than the rest of us too.
I'm not officially a fan of short stories*…I definitely border on the sceptical, (yes, of a whole area of literature, I know) but for the sake of something different to do on a Tuesday, i went to a launch.
*I am however a fan of short stories with pictures. Also wrongly referred to as 'children's books'. Those books are for everyone.
The evening was an adventure. We arrived at the venue only to have it slowly filter through attendees that it was actually going to be on somewhere else. I heard the phrase 'double booked' bandied about but i standby my belief that it was more to do with adventure. Mayo magic had found it's way to Dublin. And almost everyone made it to the new venue safely.
A selection of short stories, excerpts and poems were read out by some of the contributing authors. Some of them were undeniably captivating, even for a sceptic.
I don't write fiction or stories. I wouldn't know where to begin. So i came away with a newfound respect for those who do.
You can get the ebook from here. It's in two parts and they are 99c each. And you'll be supporting young people dedicating their time and energy to keeping Irelands literary culture breathing. It's no Saoirse Ronan "save Irelands film heritage" plea, but this suggestion was made with a much lower budget.
elva.x