"If you don't build your dream, someone else will hire you to build theirs." – Tony Gaskins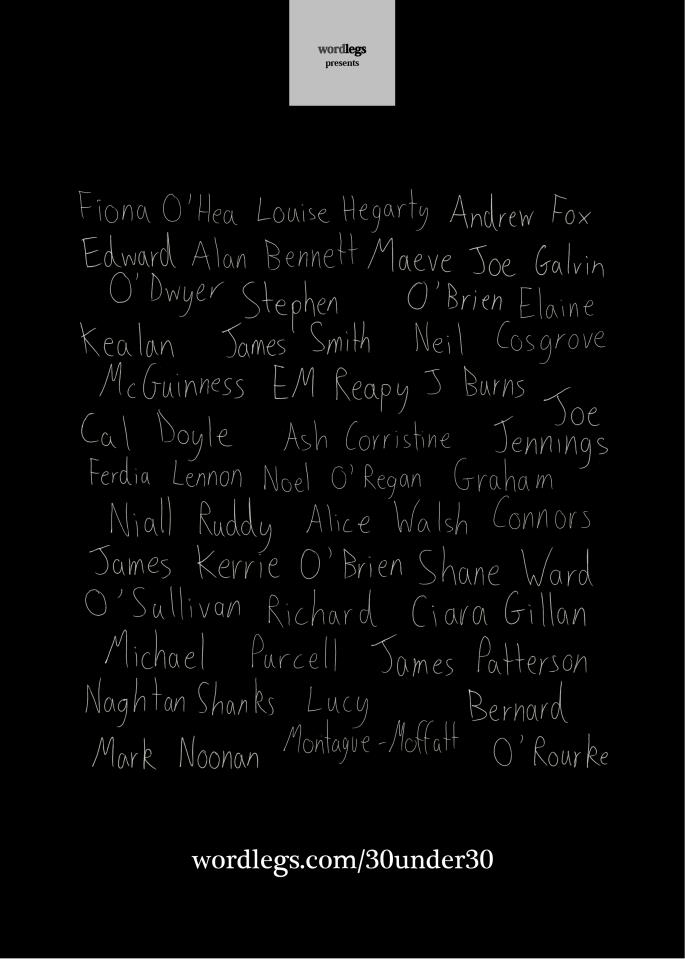 Image courtesy of Cathal Sherlock at Wordlegs
Last Tuesday i went along to the launch of an ebook 'wordlegs presents: 30 Under 30'. The initiative of Elizabeth Reapy who is a writer herself hailing from Mayo. Mayo to me looks pretty much exactly the same as Lord of the Rings so i'm inclined to think people from there are more magic and better than average Irish people. If you want to subscribe to this theory (it doesn't involve any newsletters, not that kind of subscribe) then you may think Elizabeth more magic than the rest of us too.
I'm not officially a fan of short stories*…I definitely border on the sceptical, (yes, of a whole area of literature, I know) but for the sake of something different to do on a Tuesday, i went to a launch.
*I am however a fan of short stories with pictures. Also wrongly referred to as 'children's books'. Those books are for everyone.
Read More »Who knew short stories weren't just for kids, emo-teens or weird old writery men?