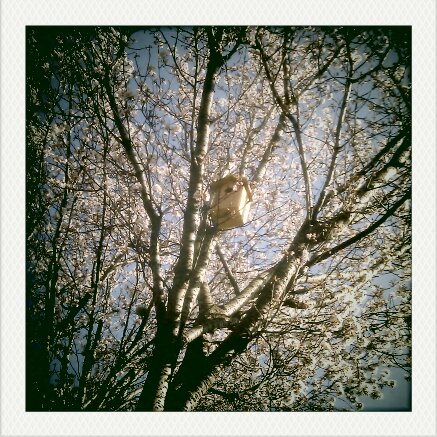 Walking home from work recently i spotted the sign below, peeping up from behind a high wall on Mount Brown Road in Kilmainham. A bird garden. I'd never heard of such a thing but it seemed like such a great idea. I find it a treat to catch any little glimpse of nature in the middle of a city. Especially something as unexpected as a bird garden!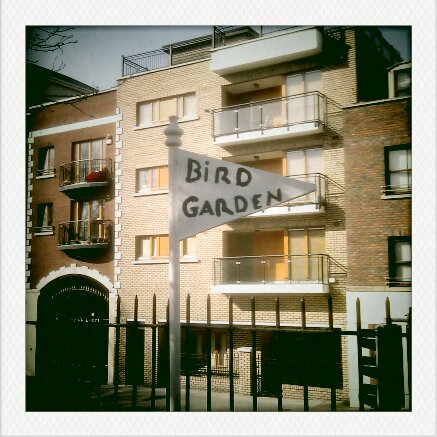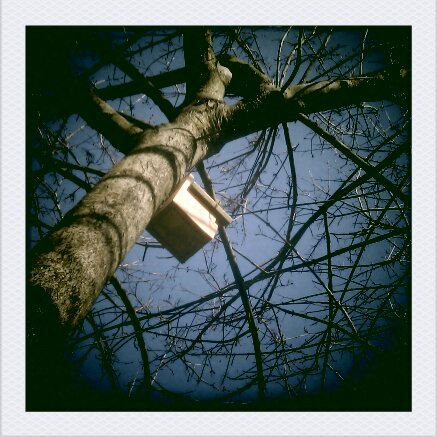 So my sister and i went and got ourselves some ice creams and pottered down to check it out. It's tiny but plenty of birdhouses, bird feeders and cherry blossoms in bloom everywhere. And sunshine. And ice-cream.
We chatted to one of the residents who was out gardening and apparently it was the initiative of one of her neighbours who did it all of his own accord. He's done it in one of the communal green areas of Ceannt Fort and is perfectly complimentary to the playground they have too. Kind of a great idea for schools or youth / community groups. Watching flowers grow or picking up rubbish as a community project can be less than exhilarating, but building a birdhouse or bird-feeder and seeing some creature make it's home in it seems heaps cooler.
If anyone knows of any other bird gardens let me know. Maybe this is a 'thing' that i never knew about! If not, let's make it a thing. And then let's make a map for them all.
Hope you have a great week.
elva.