Brother Hubbard is a lovely wee spot. Their coffee is the bizness and the place looks amazing thanks to Dublin Design duo Design Goat.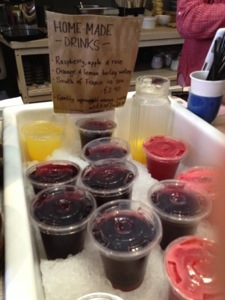 It's a bit over my measly food budget to be eating lunch their normally but take away soup with really lovely breads is 4.50. Decent. And the soup is tasty as fuck.
Looking forward to trying their juices too.
They're on capel street in the city centre and go with plenty of time – they do things well but speedy service isn't their top priority. And I'm glad, it gives you more time to sip their free water with mint or lemon or cucumber in it and look at all the stylish furniture and people.